Projection through water containers intervened by transducers.



Projections that pass through transparent containers filled with water, are distorted by the frequencies of soundscapes created in audio live sessions. The colors and forms are distorted in order to create cymatic experiences.

This Audio-visual experimental performance, explores the visibility of sound waves, and how the digital properties, as projections, can affect a physical material or vice versa.

Cymatics or subset of modal vibrational phenomena was coined by Hans Jenny (1904-1972). This is a condition in which certain frequency could form a particular pattern on particles or liquid material that is generated by sound vibration.

In collaboration with Tomy Herseta.








BYOB Utrecht 2019

BYOB Ghent 2019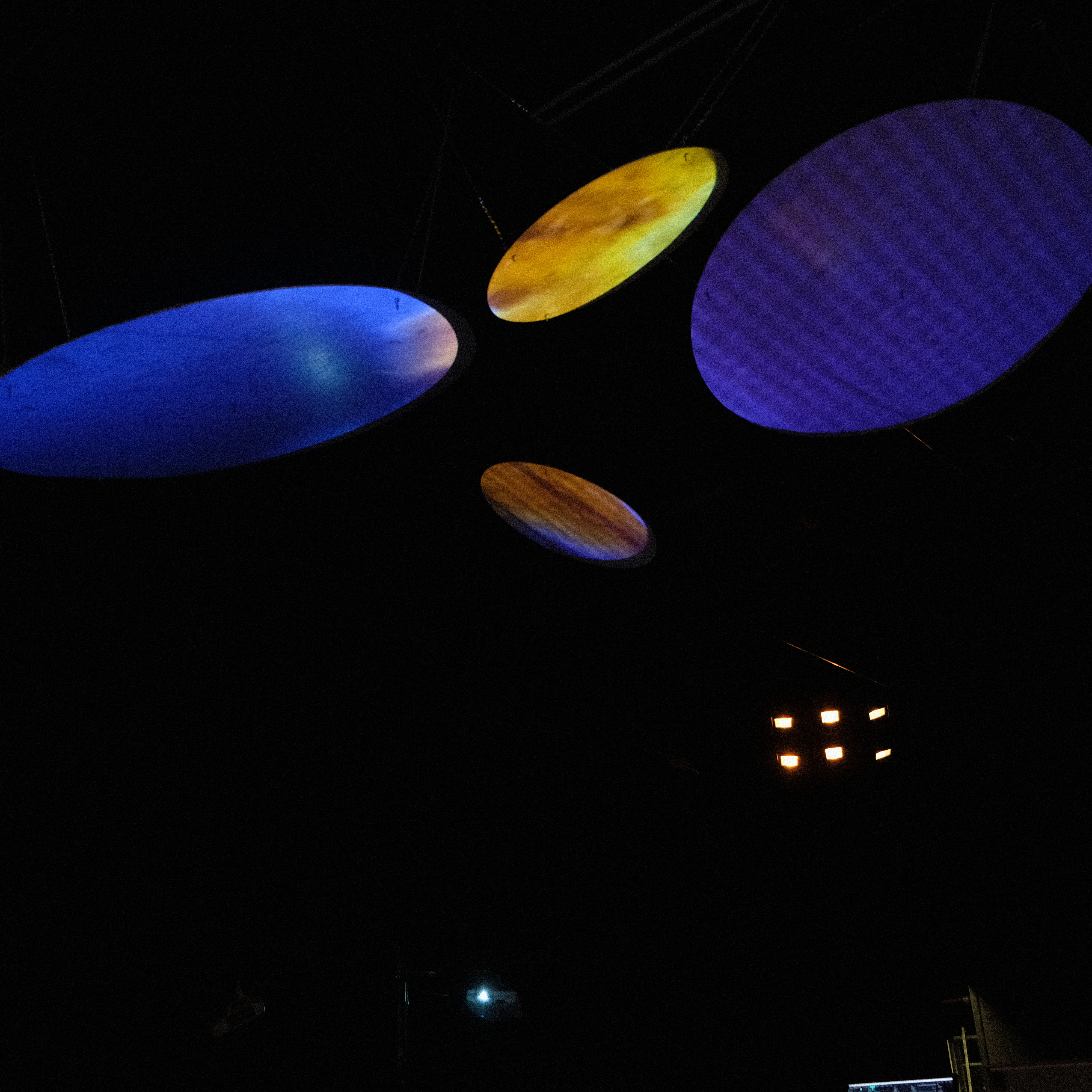 Sonaural 2.0 Rotterdam 2020
Photo credit: Robin Minas
















CARGO COLLECTIVE, INC. LOS ANGELES, CALIF. 90039—3414