Mapping while brainstorming

Digital Drawings.


These are maps were drawn to portrait the begining of a concept related to a project. These maps have a mix of theoretical information and personal thoughts and conclusions.




Brainstorming the starting of a research.


Digital Drawing. 2048 x 2732 px.


2022


This map explains the connections between the inner ear and the conch shells. How both are resonant, how they work and the similarities in their anatomies.


This is a map drawn to begin brainstorming and organizing the concepts of the project Resonance of an Anatomy.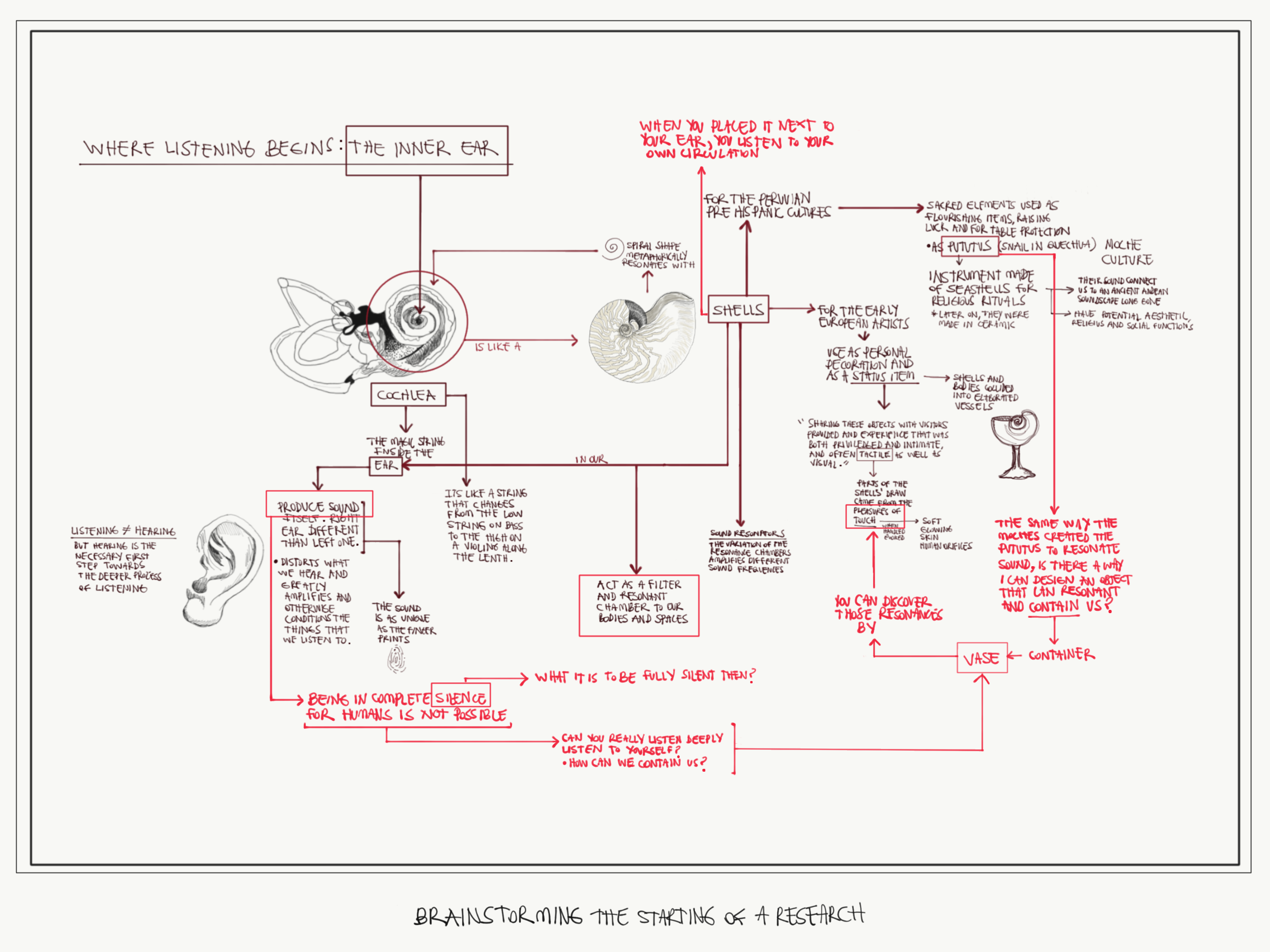 Organizing Process 1: Sound Stimulating the body


Digital Drawing.

1536 x 2048

px.


2021

This is a map explains how sound generates connections between the heart, brain and inner ear to generate stimuli in the human body.

















CARGO COLLECTIVE, INC. LOS ANGELES, CALIF. 90039—3414